As we near the end of the competition season for 2021 across all our codes, adult and Juvenile (u13 -u18), we would like to say a huge well done to all our teams who have represented Ballinteer St John's with pride and dedication throughout the year. 2020 and 2021 have been very different seasons and despite the disruption caused by Covid our teams have shown great resilience, hard work, commitment and staying power to continue training when it resumed.
For many of our Juvenile and adult teams, their seasons were curtailed and cut short due to the restrictions. While we didn't commence training in 2021 until late April (for our Juvenile teams) and into May (for our adult teams), thankfully our teams have had the opportunity to not only compete but to complete their respective competitions run by our County Boards; Dublin GAA, Dublin Camogie and Dublin LGFA.
There is so much to be proud of for 2021. Our teams have competed really well in their divisions across all our codes. Despite Covid, we have retained fabulous player numbers from 2020 into 2021. While our teams go out to train and compete each week and are performing well, the most important feedback we have received is that they are enjoying themselves. They are being active and there is great camaraderie and friendships within and across the teams.
Most teams are finished at this stage, while some are still in competition. There are so many highlights for our teams in 2021 with many reaching the knockout stages of their competitions. We look forward to reading all about them in our Yearbook, 2020-2021, due out in December. For now, here are a few highlights of the season so far:
Our u13A Camogie Team won their Div 2 League and got promoted to Div 1 for the Championship. It was a great start to competitive games for the team having transitioned from Go Games this year.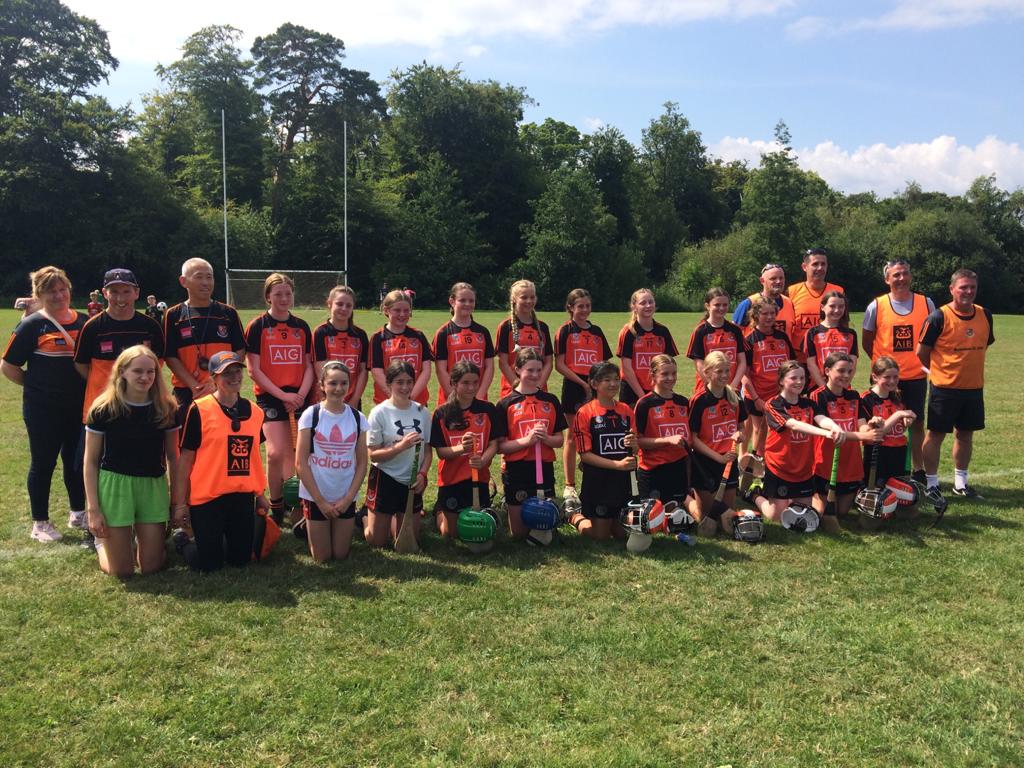 Our Junior B Camogie Team won their Junior 4 League.For many of this team, it was their first year playing adult camogie, a great achievement.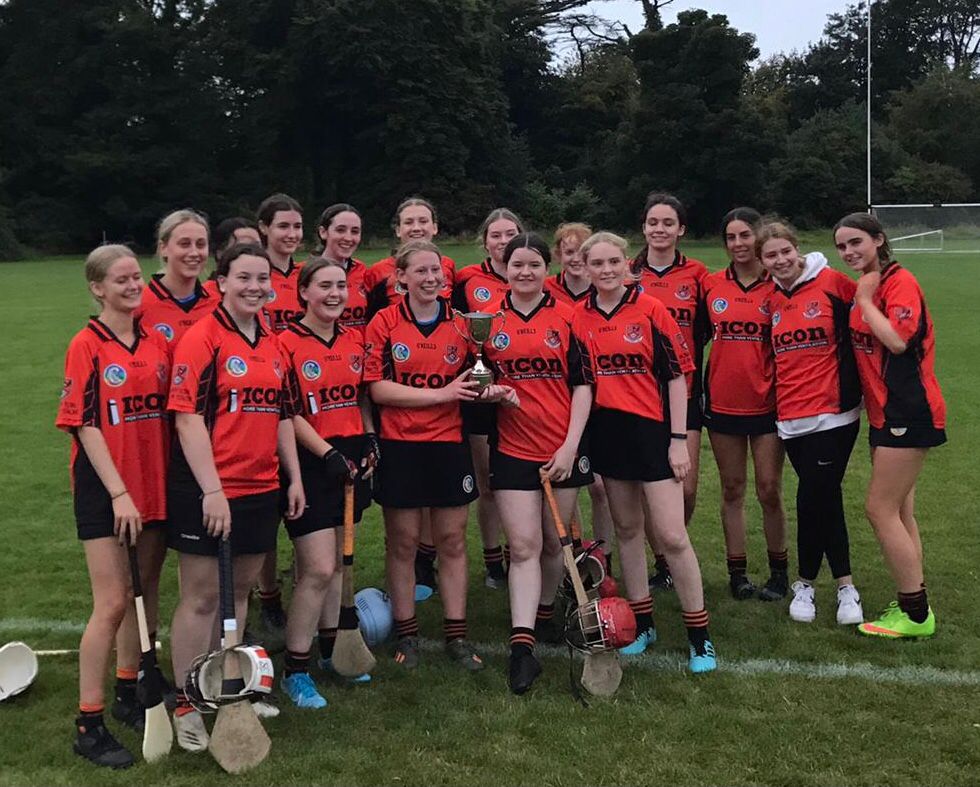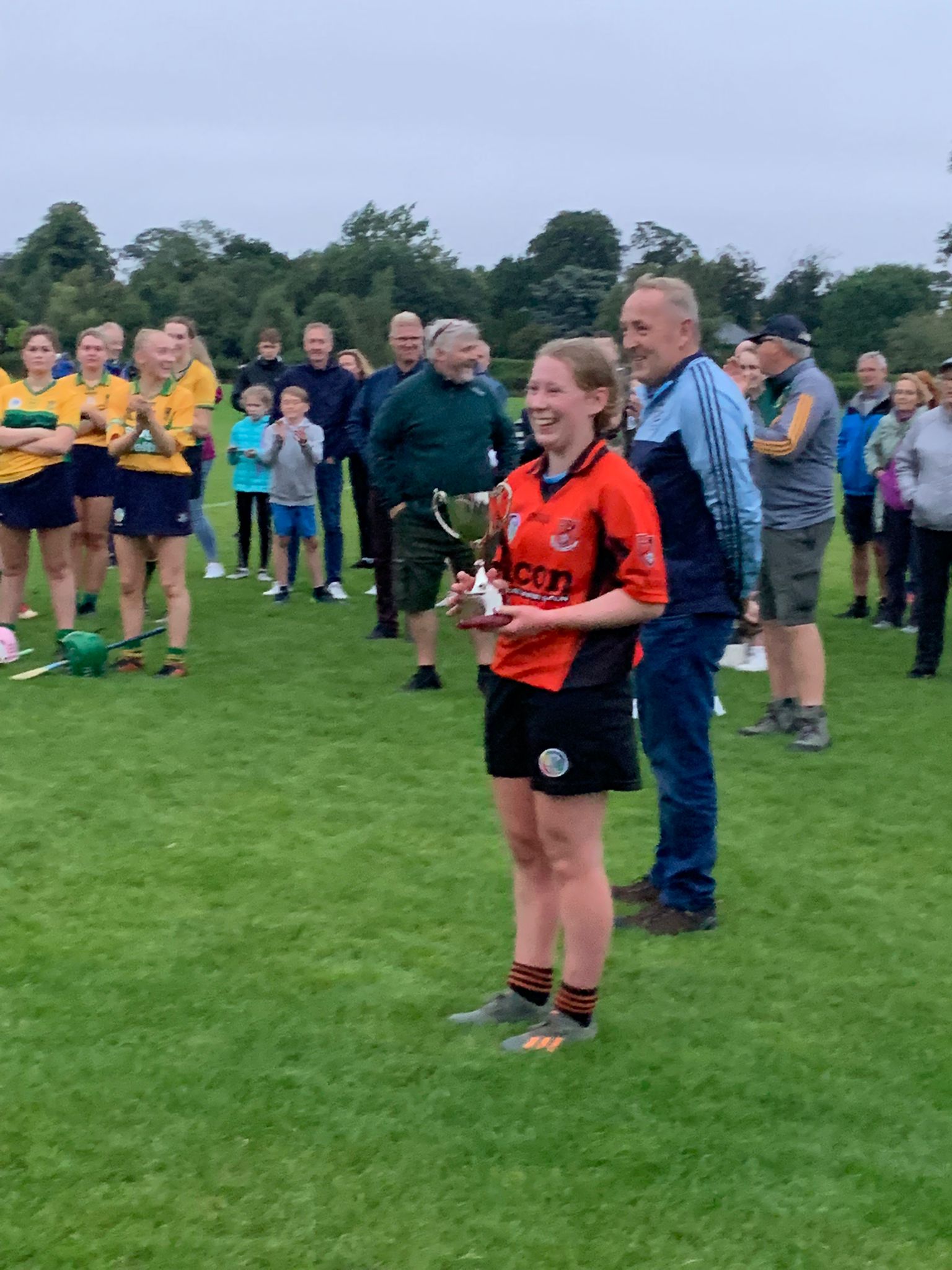 Our u15A Footballers qualified for the Div 1 Feile. The squad showed great commitment over the summer to achieve this.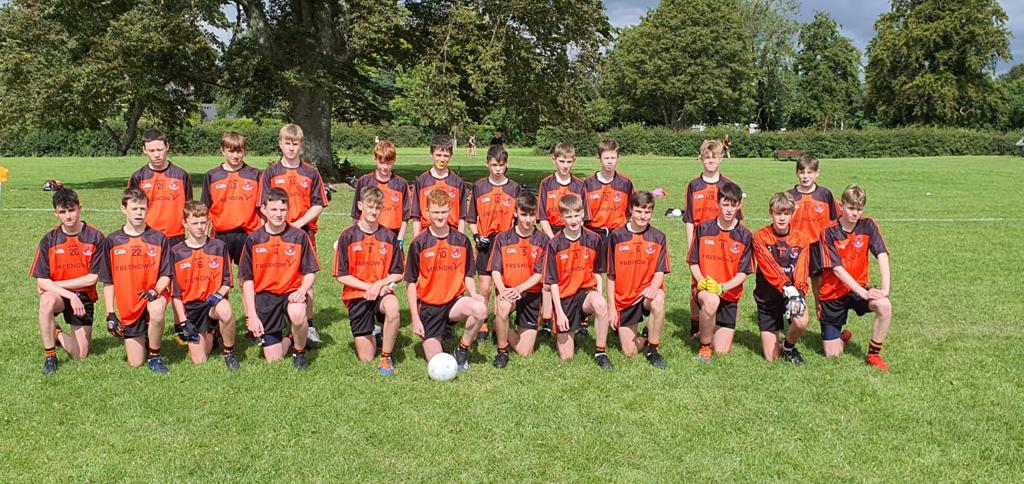 Our u15 Hurlers won the Division 3 Feile, a super achievement and creating wonderful Feile memories following the disappointment of not completing the competition last year due to Covid restrictions.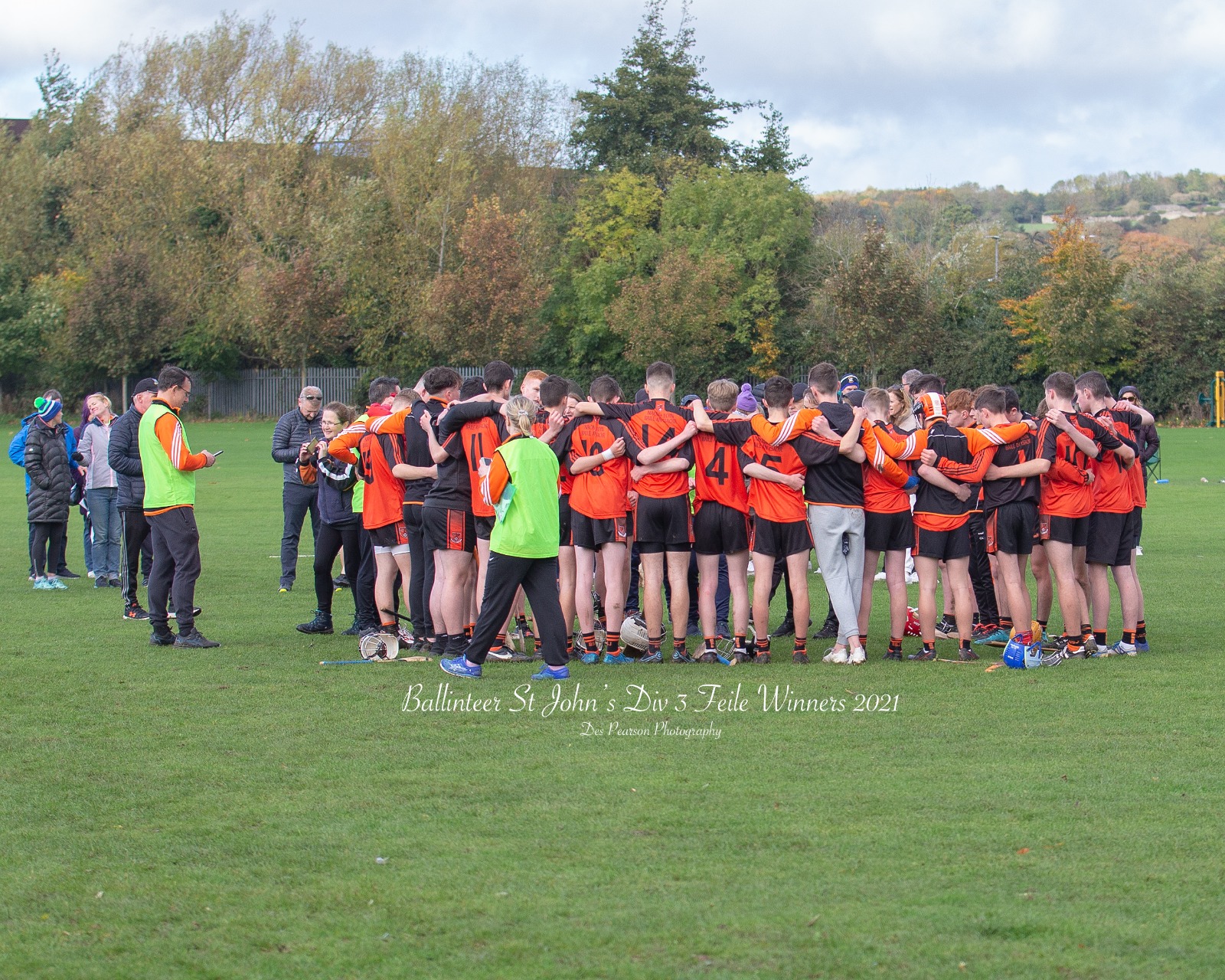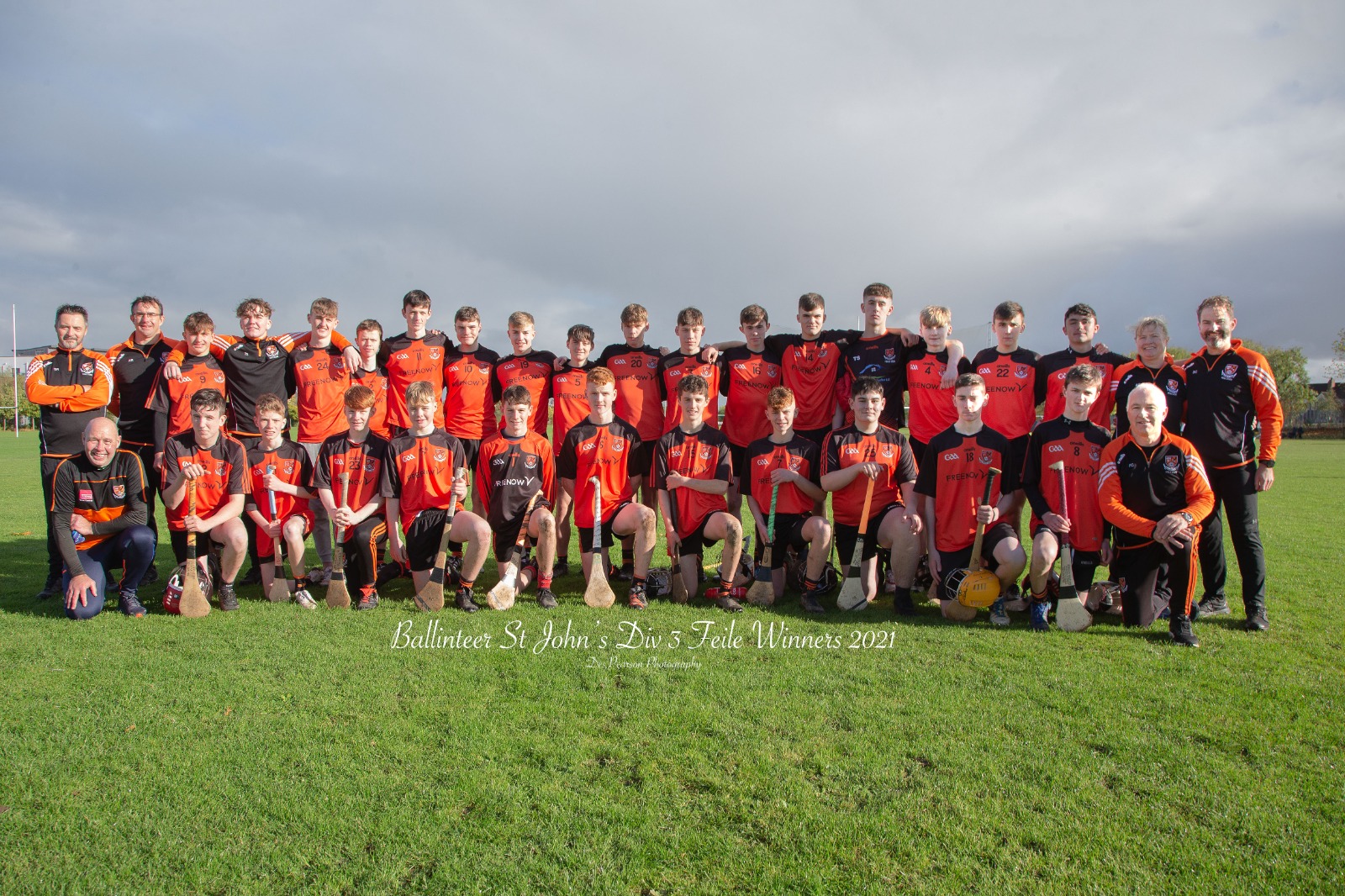 Our Minor B Hurlers became Dublin County Champions 2020, in their Covid delayed final in Parnell Park, a wonderful achievement from the team. With a superb team performance, they beat St Brigid's to claim the 2020 title.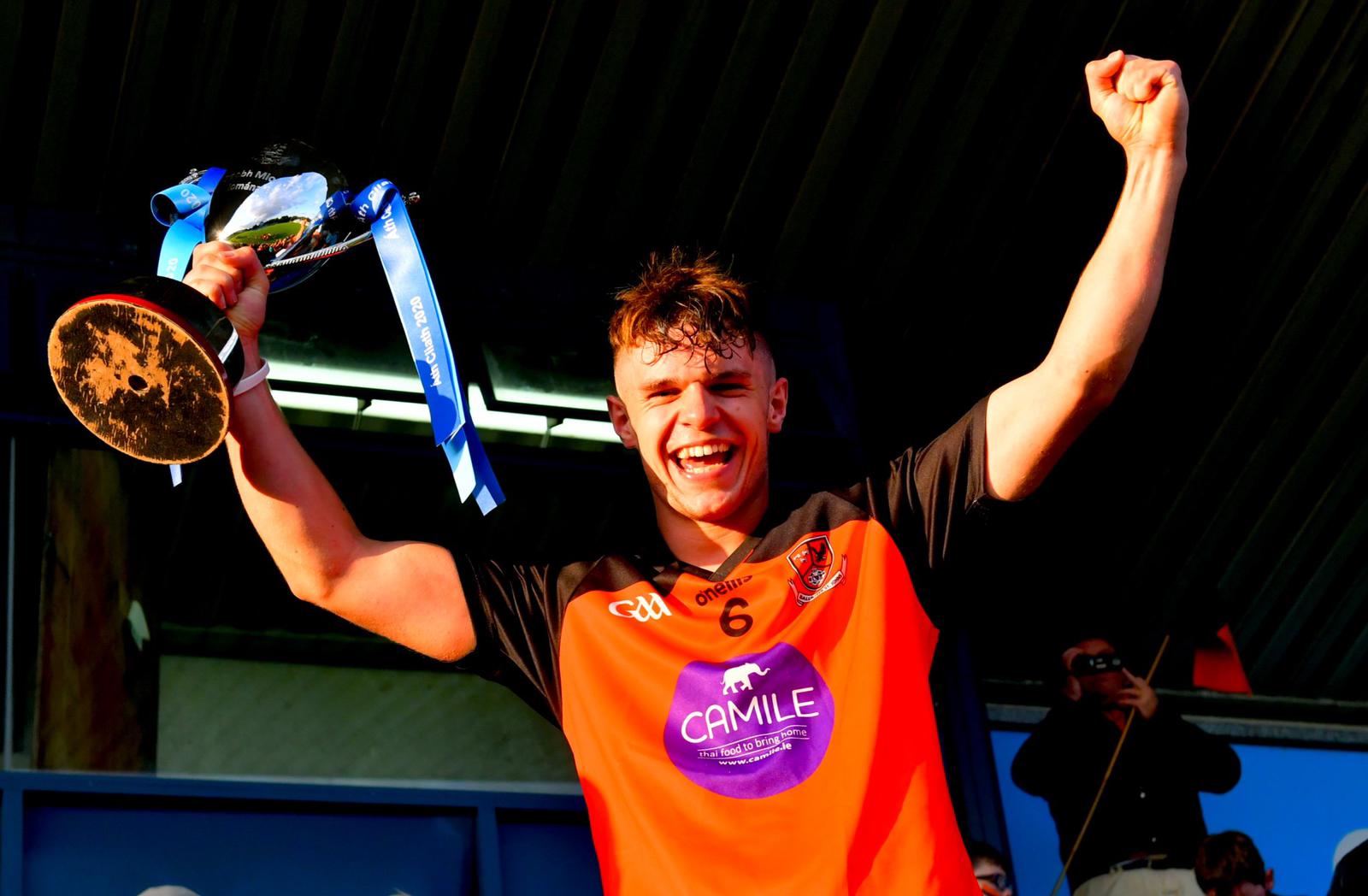 Our Minor A Footballers played their 2020 Covid delayed Final. Unfortunately, the result didn't go their way, but they can hold their heads high as they look back on all the wonderful years they have had with BSJ and look forward to many opportunities to compete at adult level.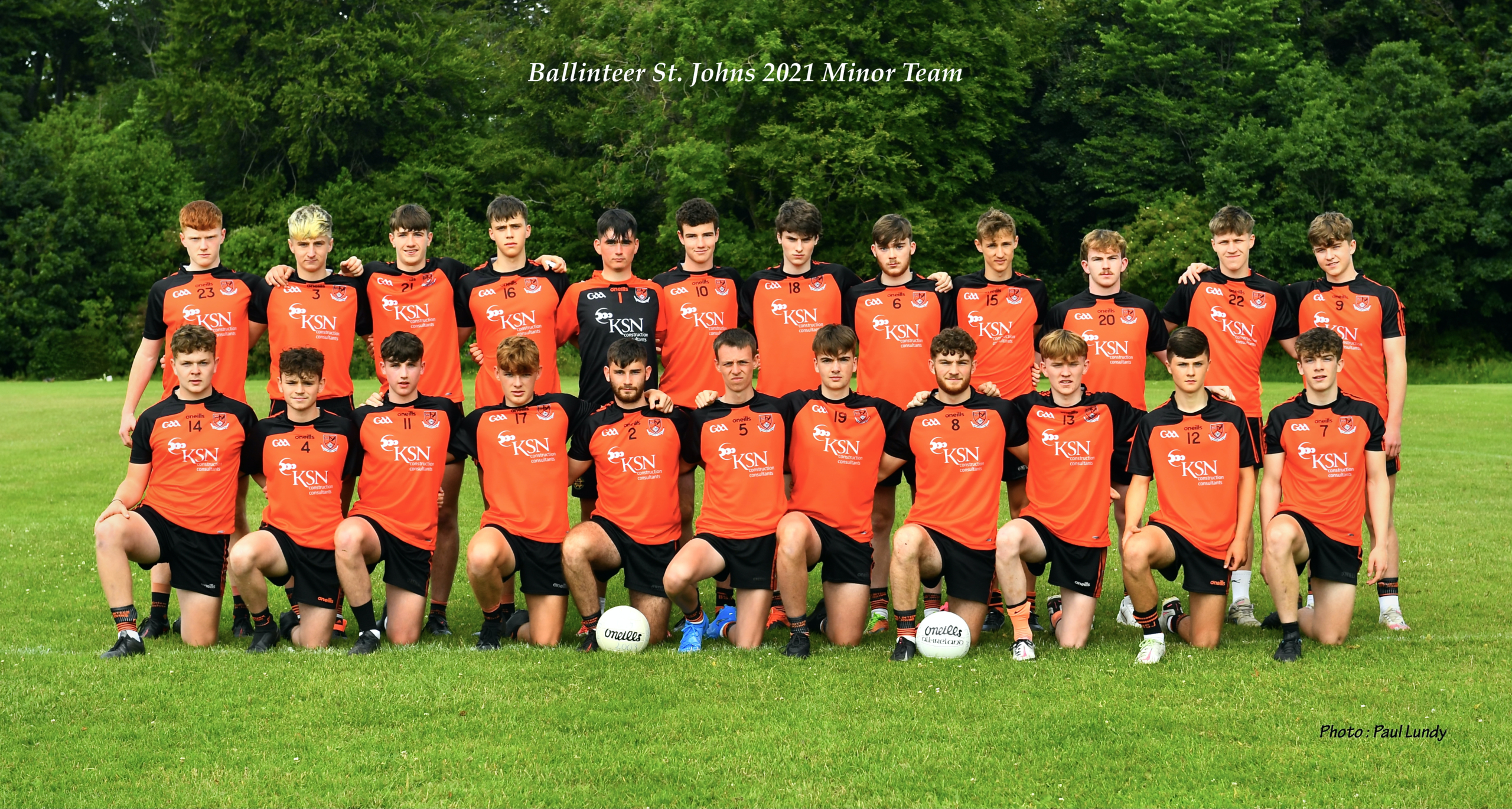 Our Junior A Ladies Footballers won their Div 7 League and are also through to a Cup Final due to be played the weekend of 13/14 Nov. What a wonderful season this team has had as they now look forward to a League and Cup double.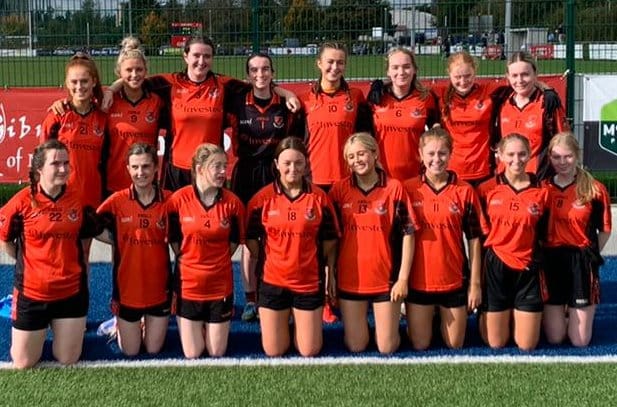 Our u14A Ladies Football Team won the Division 2 Shield Final and our u14B Camogie team won the Division 6 Shield Final. A great achievement by these two teams who are enjoying their competitive games and are delighted to get to complete their competitions after the 2020 season being cut short.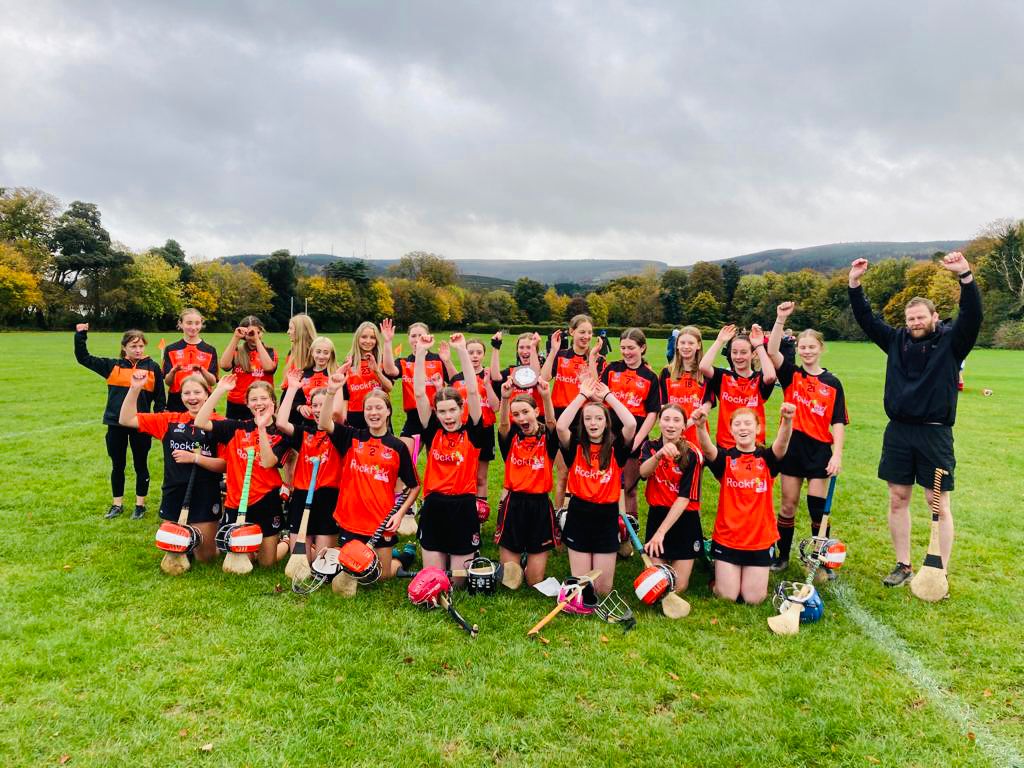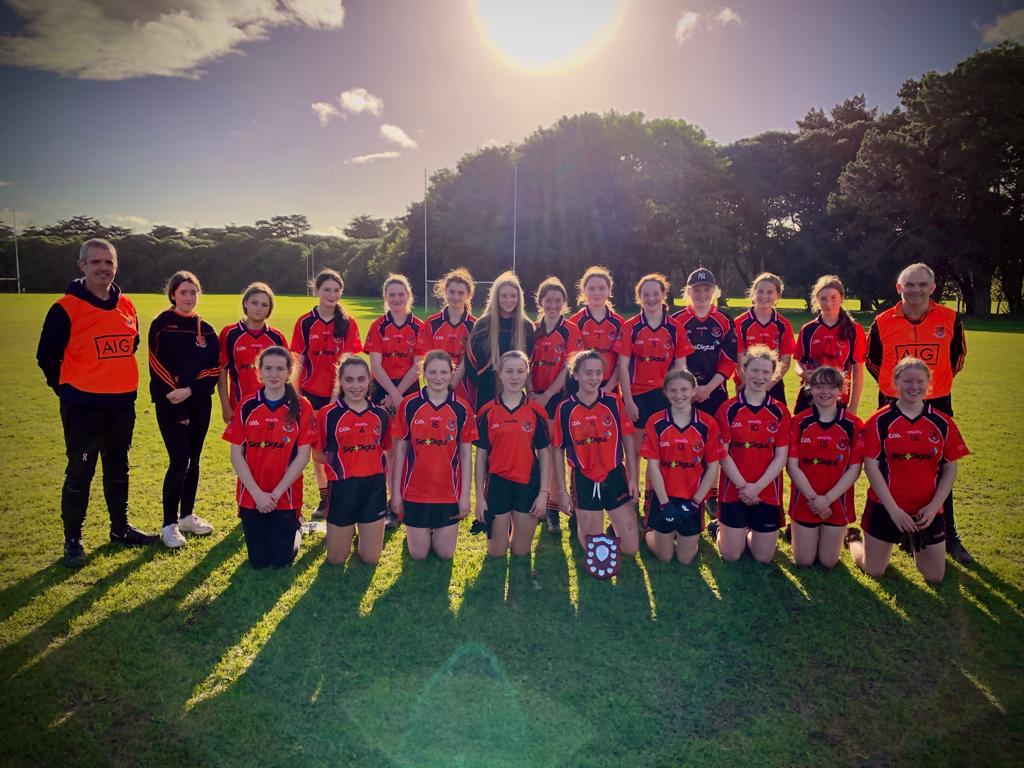 Our u15B Camogie team are through to a Division 5 Shield Final on Nov 13. Having reached the league final earlier this year and the result not going their way, they are looking forward to it and training hard!
Our u16 Hurlers await a replay of their County Championship SF after a thrilling first game, that saw the teams level at 4-20 each after extra time. The replay should be another cracker, at home on Nov 20th
Our u16A Footballers are through to a C Championship Semi Final  away to St Maurs this weekend and we wish them all the very best.
Our Minor A and Minor B Hurling Teams are through to their Division County Finals after superb away Semi Final Wins at the weekend.  Our Minor B Hurlers, represented by players from 2003, 04 & 05, beat Kilmacud Crokes 1-15 to 0-6 at Silverpark.  Over half the team will play in the Minor B Football County final next weekend. Our Minor A Hurlers had a convincing Semi Final win away to Fingallians.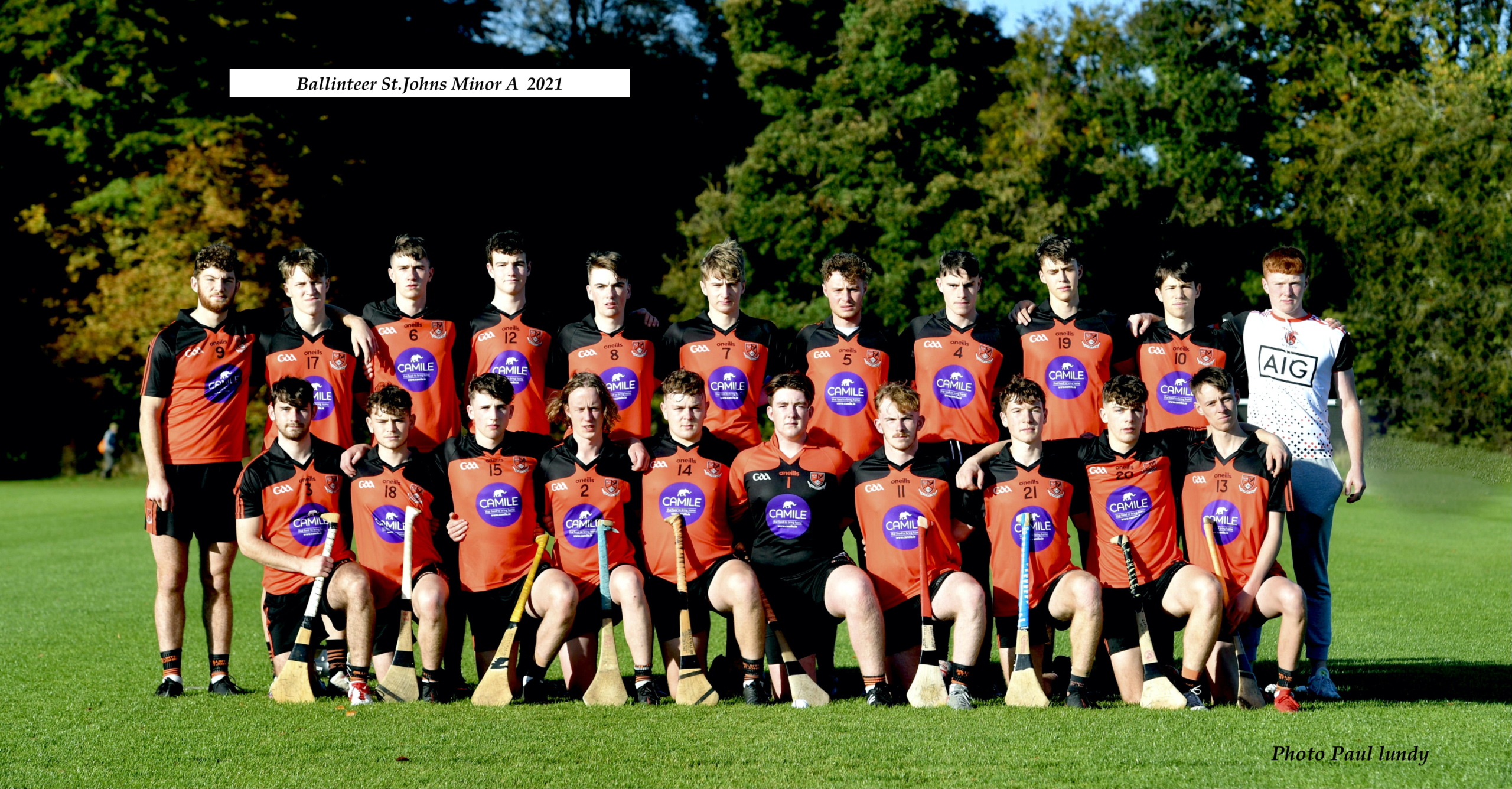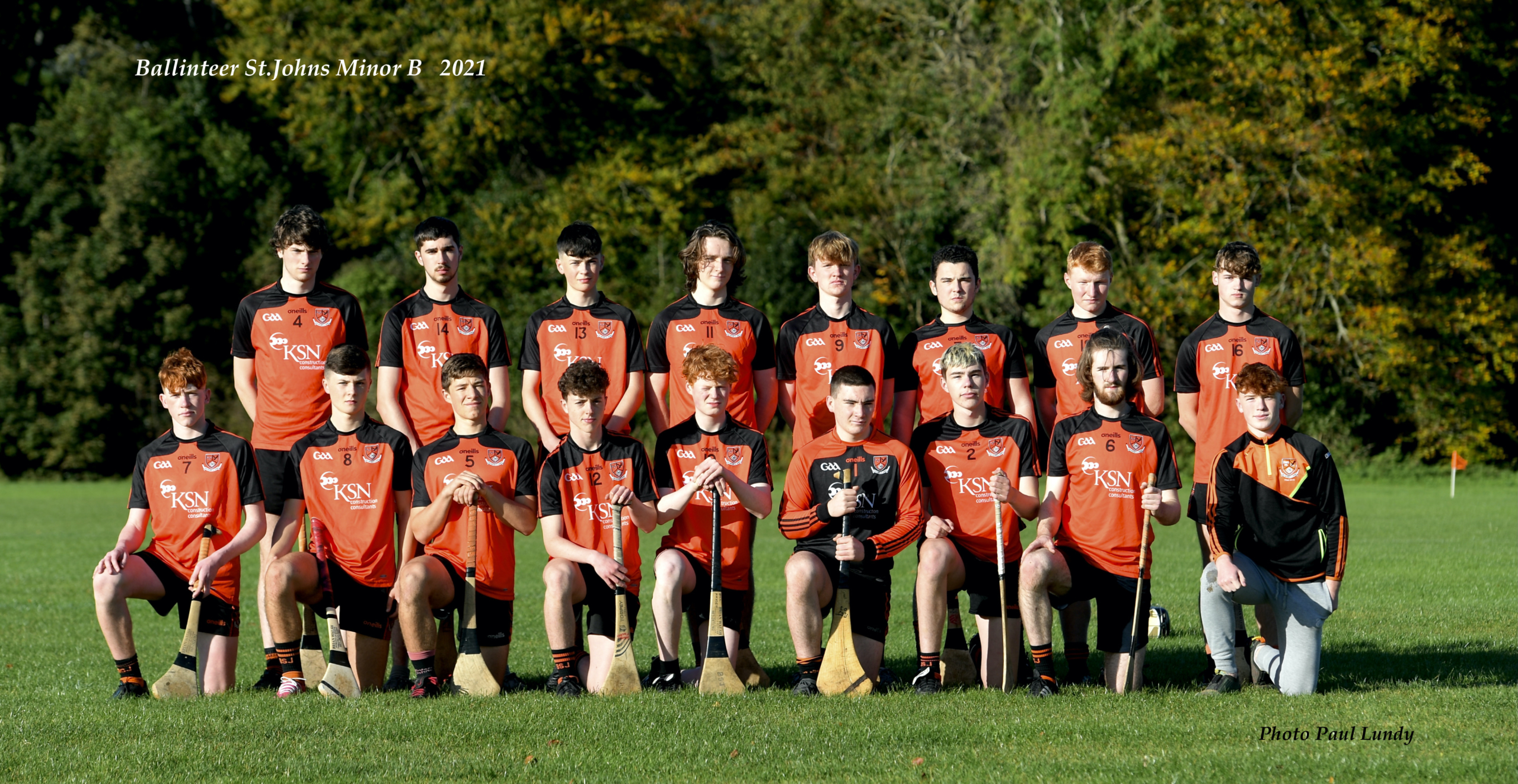 Our Minor B Footballers are also through to a County Final to be played at home this weekend.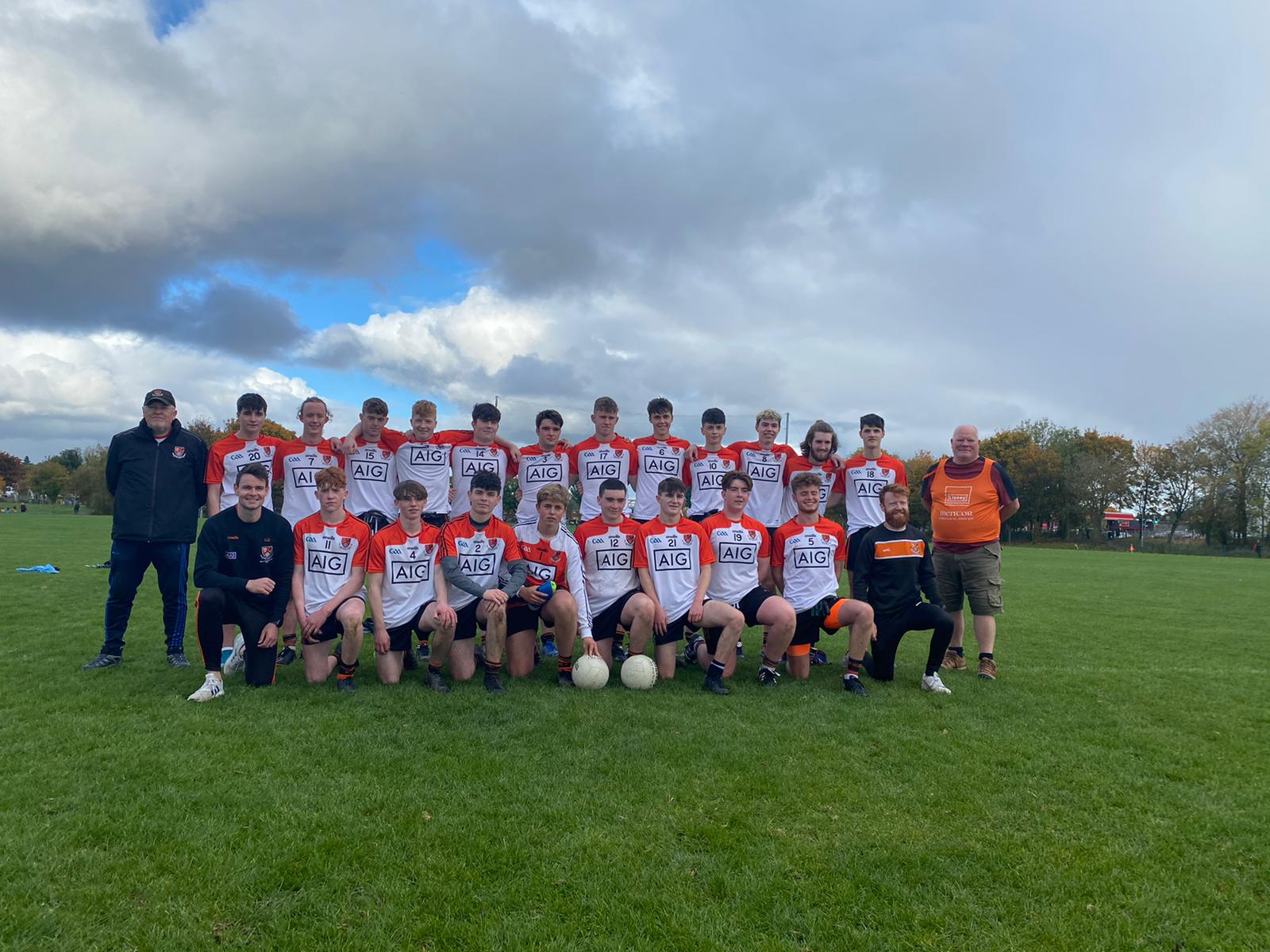 Our  round up wouldn't be complete without a special mention to our U11 Hurlers and u12 Ladies Football Teams who represented Marlay Grange in the Community Games.  They represented their community so brilliantly and were crowned Dublin Community Games County Champions.  They went on to represent Dublin and reach the Semi Final Stages of the Leinster Community Games.  Really well done to all the boys and girls and their mentors, it was a magical and memorable few weeks for all involved.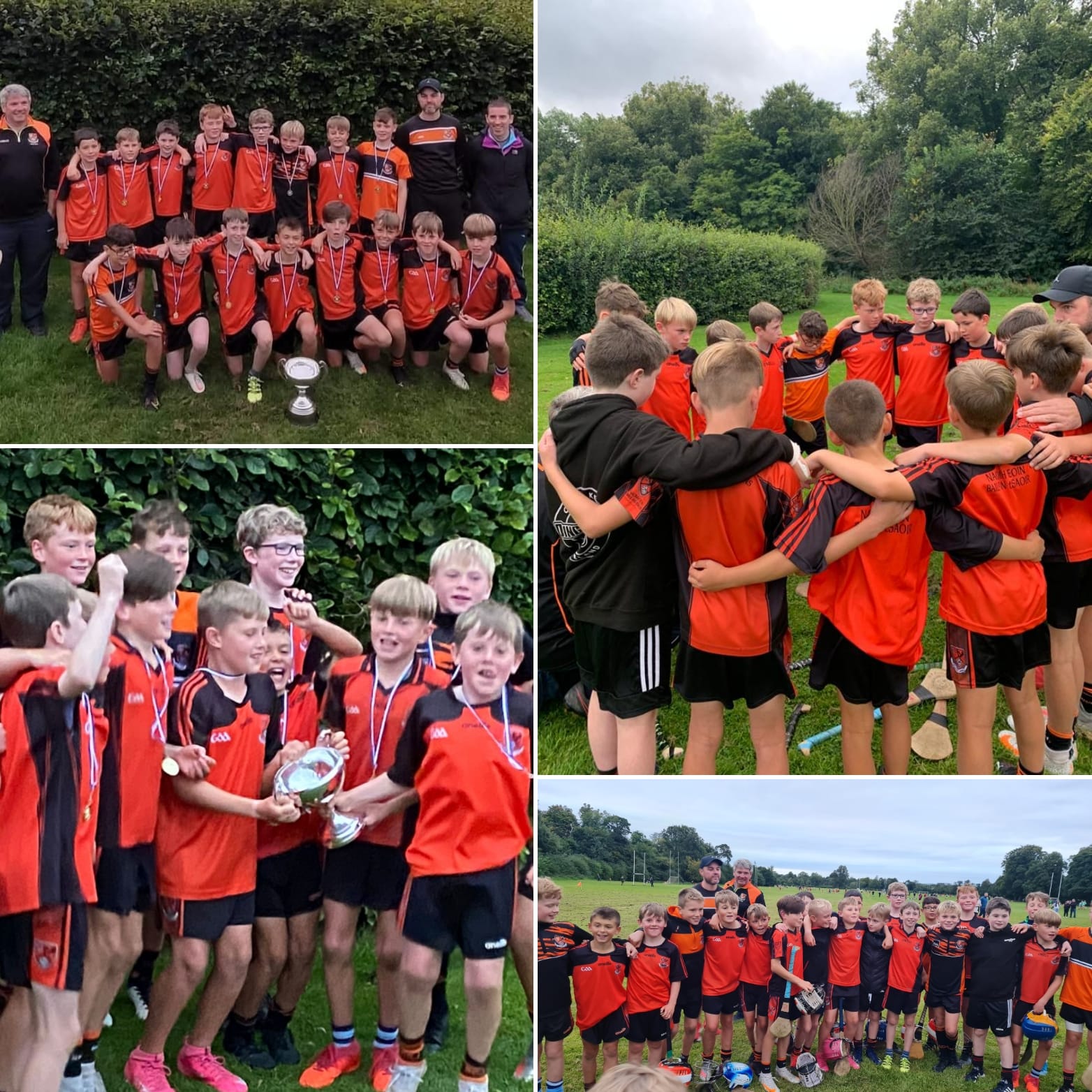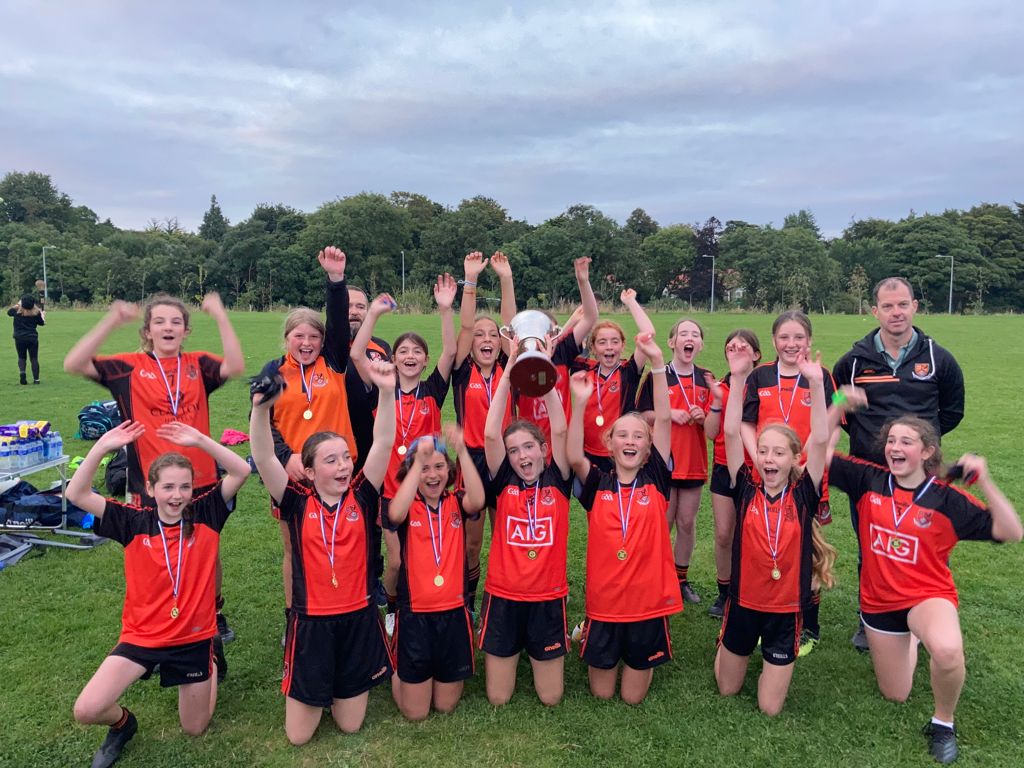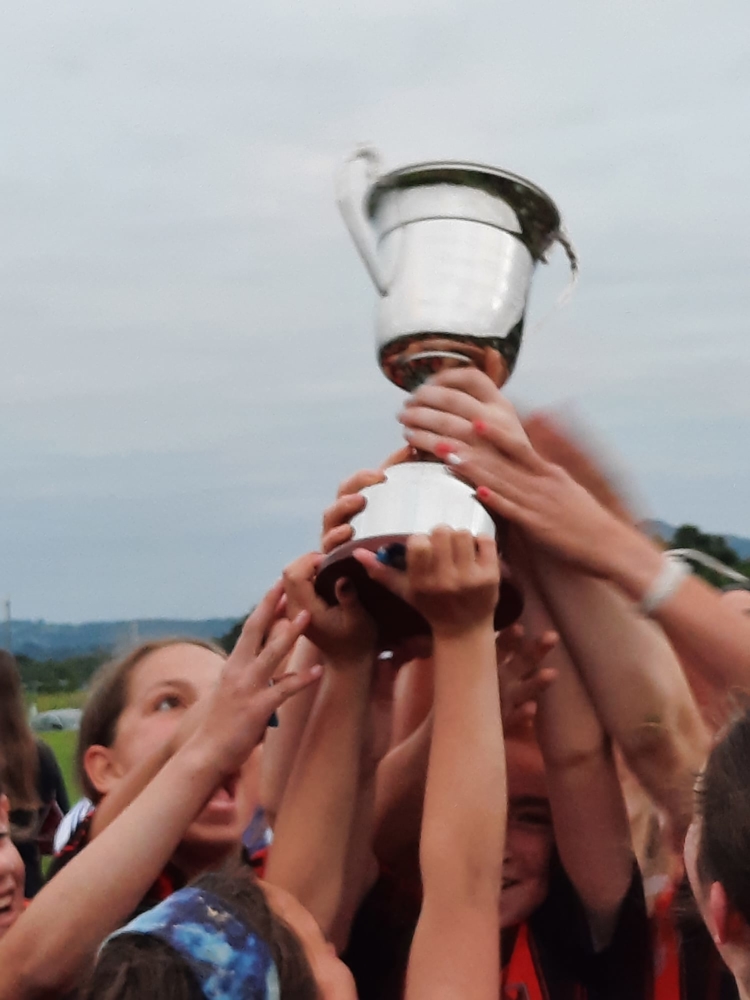 Best of luck to all our teams still in competition including our Minor Camogie Teams, u21 Hurlers and u21 Footballers who are at the start of their County Championships, we wish them all the best in their campaigns.
Please keep an eye on our Social Media and especially Twitter  for match updates. If you are out and about or passing by, please stop off and support our teams that are still in competition, they would really appreciate it.
By trishmcgrath23
Mon 8th Nov