While Covid has restricted so much for our teams it certainly hasn't curtailed our Minor Teams of the 2020 and 2021 seasons.  In 2020, we had two Minor Football Teams and 1 Minor Hurling Team.  2021, saw us add an additional Minor Hurling Team.  Out of 7 competitions over the two years, our Minor Football and Hurling Teams, will (by the end of this season) have contested 5 finals, a super achievement by the players and their mentors.
On the 14th November 2021 our Minor B Footballers, play a home final against St Patricks of Palmerston.  The following weekend on Sunday 21st our Minor A & Minor B Hurlers both play their County Finals, both against Castleknock with the Minor Bs at home and the Minor As away.  What an achievement!
Please go along and support the teams in their Finals.  We really encourage our Juvenile players to go along and watch our Minor Teams in their County Finals!  The players and all involved would really appreciate your support.
Thank you to the team mentors for the wonderful updates and match previews below.  Thank you also to KSN Construction Consultants, Camile Thai and AIG for sponsoring the Minor Team jerseys.
Minor B Footballers 2021
County Final:
Ballinteer St John's Minor B v St Patrick's of Palmerston, Sunday 14th November, 11am, Loreto
On completion of successful league campaign where we finished runner up, the success of the league campaign was the U.16 mentors and players assisting us throughout the league. We began our Championship on the 5th September against our Finalists on Sunday, St Patricks of Palmerstown Minor A team.  The game was exciting with St.Pats coming out on top by 2 points, 4-8 to 4-10. We were fortunate that Minor A Management of Kevin Clare and Chris Grady worked very closely with us to ensure that each squad enabled players play to their best of their ability this season.
We played St. Finians of Newcastle away  in the next round and we had good win, with players that came on as substitutes really making impression, particular Michael Hughes ,Paddy Buckley, and Nathan Meade.
But what was coming obvious was the season coaching  that our seniors footballers, Cian Dolan and Jamie O Connor were starting to pay dividends.
We played Fingallians away  in the last Group match, which turned to be roller coast of a game, Fingallians storming into a lead and then we pulled them back and went into big  lead. Fingallians came back at us and drew level, with calculators and championship rule books out we were through to a semi -final.
After Fingallians we played St.Brigids away at 1/4 stage. Real team performance with Shane O Donovan dominating midfield and Michael Hughes coming on weaving through for some excellent scores. Which delighted the sizeable supporters who have giving great and positive encouragement.
We played Cuala in the Semi- Final in Loreto, we had played Cuala three times earlier in the season, each time there were close games. We knew were missing our reliable corner back Eamon Fallon, but Rogan filled in admirable for him.  Again the substitutes coming on making difference particular Eoin Dunne.
Team who had shown great character and work rate for each other throughout the season raised their game to new levels against a spirited Cuala side. But Cian and Jamie had the guys well-tuned for this match and with final words from Captain Peter Nolan, they ensured excellent fixture.
After our 1st championship game which we lost to St . Pats, their mentor Damien said to our mentor Enda Nolan that we will probably meet in the final and how true his words were.
We have being fortunate in that our sponsor KSN Construction Consultants  have being supportive of both Minor teams in 2021.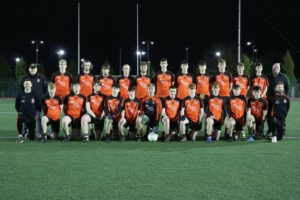 Minor A and B Hurling
County Finals:
Ballinteer St John's Minor A Hurlers v Castleknock, Sunday 21st November, AWAY, more details closer to time
Ballinteer St John's Minor B Hurlers v Castleknock, Sunday 21st November, HOME, more details closer to time
BSJ Minor A hurlers will play Castleknock away on Sunday 21st of November in the minor B championship final. BSJ have shown great determination to defend the 2020 title they won back at the beginning of August this year. They finished runners up in the group stage and subsequently beat Thomas Davis in the quarterfinal and Fingallians in the semifinal.
BSJ Minor B hurlers
reached the championship final having beaten Castleknock in a tight game & Naomh Barrog, we met Scoil Ui Chonaill in the quarter finals and Kilmacud Crokes away in the semi final, We now play Castleknock on 21st November at home in the final.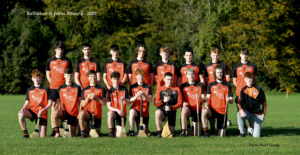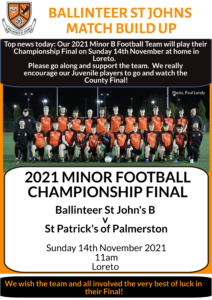 By trishmcgrath23
Sat 13th Nov