The Inaugural Bernie Scott Camogie Tournament takes place this Sunday, 14th November 2021.  This very special tournament was created by Ballinteer St John's u14 Camogie Mentor, John Wall together with his family, in memory of his beloved sister, Bernie Scott.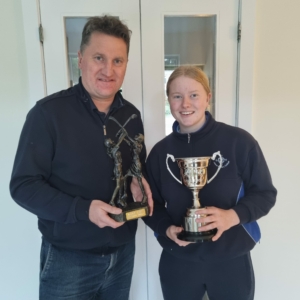 Castlegar GAA, on the edge of Galway City, is John's home club and that of his and Bernie's family back home in Galway.  John envisages that this will become an annual event, hosted either at Ballinteer St John's or Castlegar GAA Clubs.
On Sunday, the u14 Camogie Teams of Ballinteer St John's & Castlegar will compete for the Bernie Scott Challenge Cup and the Bernie Scott Challenge Trophy.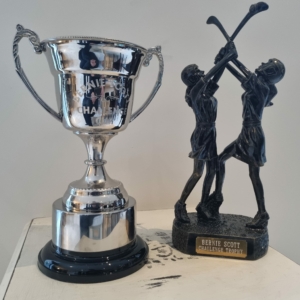 43 u14 Camogie girls from Ballinteer St John's together with their mentors and parents will travel to Castlegar GAA in Galway for the inaugural competition.  Everyone is really looking forward to the tournament.  
It is absolutely wonderful that John and his family have created the Bernie Scott Tournament, connecting two very special GAA communities, Castlegar & Ballinteer St John's, in memory of Bernie.  Best of luck to all the girls participating in this very special tournament.  Thank you to Castlegar GAA for hosting the inaugural tournament.