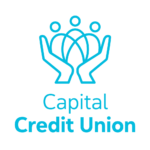 Nursery kindly sponsored by Capital Credit Union
The nursery is where our youngest members have a lot of fun on Saturday mornings, and begin to experience the joy of GAA, with an introduction to basic skills learned through games.
The nursery takes place on the All Weather Pitch (AWP) between Meadowbrook and Ballinteer Community School. @10am every Sat morning from late August – end June.
Nursery members need to be members need to be members of Ballinteer St Johns GAA club.   If you wish for your child to join, please register here.
Nursery is Back!  Saturday 3rd Sept 2022!  
Nursery  will be back up and running on Saturday the 3rd of September at 10 a.m. We can't wait to have all the boys and girls back and are especially excited to welcome those born in 2018 for the first time.
The locations for each of the age groups are below and if you have any questions leave a message here and we'll get back to you straight away.
2015 Boys – Broadford
2015 Girls – Broadford
2016 Boys – All Weather Pitch (School end)
2016 Girls – Small All Weather Pitch
2017/18 Boys and Girls – All Weather Pitch (Swimming Pool end).
As ever we encourage all parents to get involved, no experience required!