On Sunday 21st November, our Junior A Ladies Football Team are playing in a Dublin LGFA Go Ahead Cup Final.  The final is at home in Marlay Park on Pitch 2 at 2.30pm.  They will play Ballyboden Wanderers.
It's hard to believe that many on this wonderful team only transitioned from u16s in 2019 to Adult Ladies Football in 2020.  Despite Covid and all the disruptions, they had a great 2020 season winning a Division 7 Shield at home in Marlay on our new Pitch 2.  They were the first BSJ team to win silverware on our new pitch. It was a wonderful occasion and achievement for all the players, their coaches and all involved aswell as their families.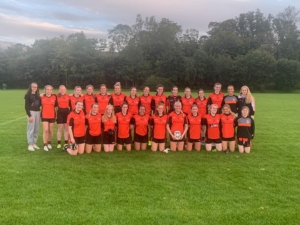 Earlier this season, they won the Division 7 League, just brilliant for them to add to their success in 2020. And now on Sunday, 21st November, they play in a Cup Final, an opportunity for more silverware for this super team!  Whatever the result, they should all be very proud of their achievements over the past two years and it bodes well for them in 2022.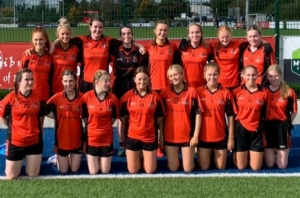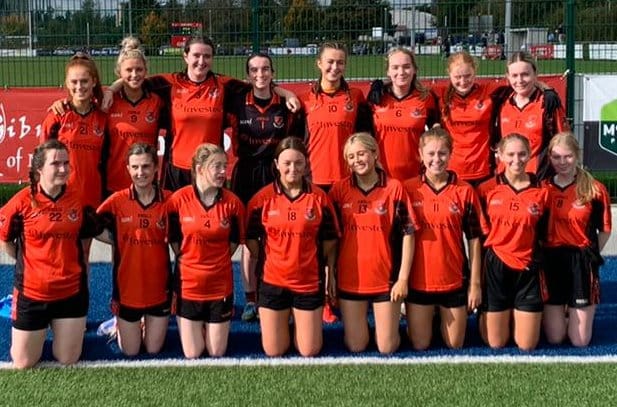 Many of our Junior A Ladies Football players also play Senior or Junior Camogie.  Some of them will currently be playing in the Minor Championship which is running at the moment.  It is wonderful to see so many continuing to play both codes, which does mean two matches a weekend when the Dublin Camogie and LGFA competitive season is in full swing. 
Our Junior A Ladies Football team is a wonderful group of players with amazing commitment and determination. Here at Ballinteer St Johns, we are very proud of them and encourage as many as possible to go and watch the final.  They are great role models for all our young players.
A big thank you to Ciaran Fitzpatrick and Eoin Tuomey  for the incredible work and commitment in coaching and developing this great team. Their success over the past two seasons is testimony to their effort and dedication.
Best of luck in the final to each and every member of the Junior A Ladies Football Team and really well done on a brilliant 2021 season.  BSJ Abu!