Ballinteer St Johns Person of the Year 2021 is Kieran Brennan.
Kieran Brennan, our clubhouse caretaker, is central to Ballinteer St Johns for so many years. In addition to his caretaker role, Kieran's work on the clothes banks has contributed a steady income all year.  Kieran works with a great team in the clubhouse – in particular with Mark –  but all of the team will agree he is the man it all centres on. In particular during those darkest of days in lockdowns the ever constant was Kieran in keeping an eye on the club premises.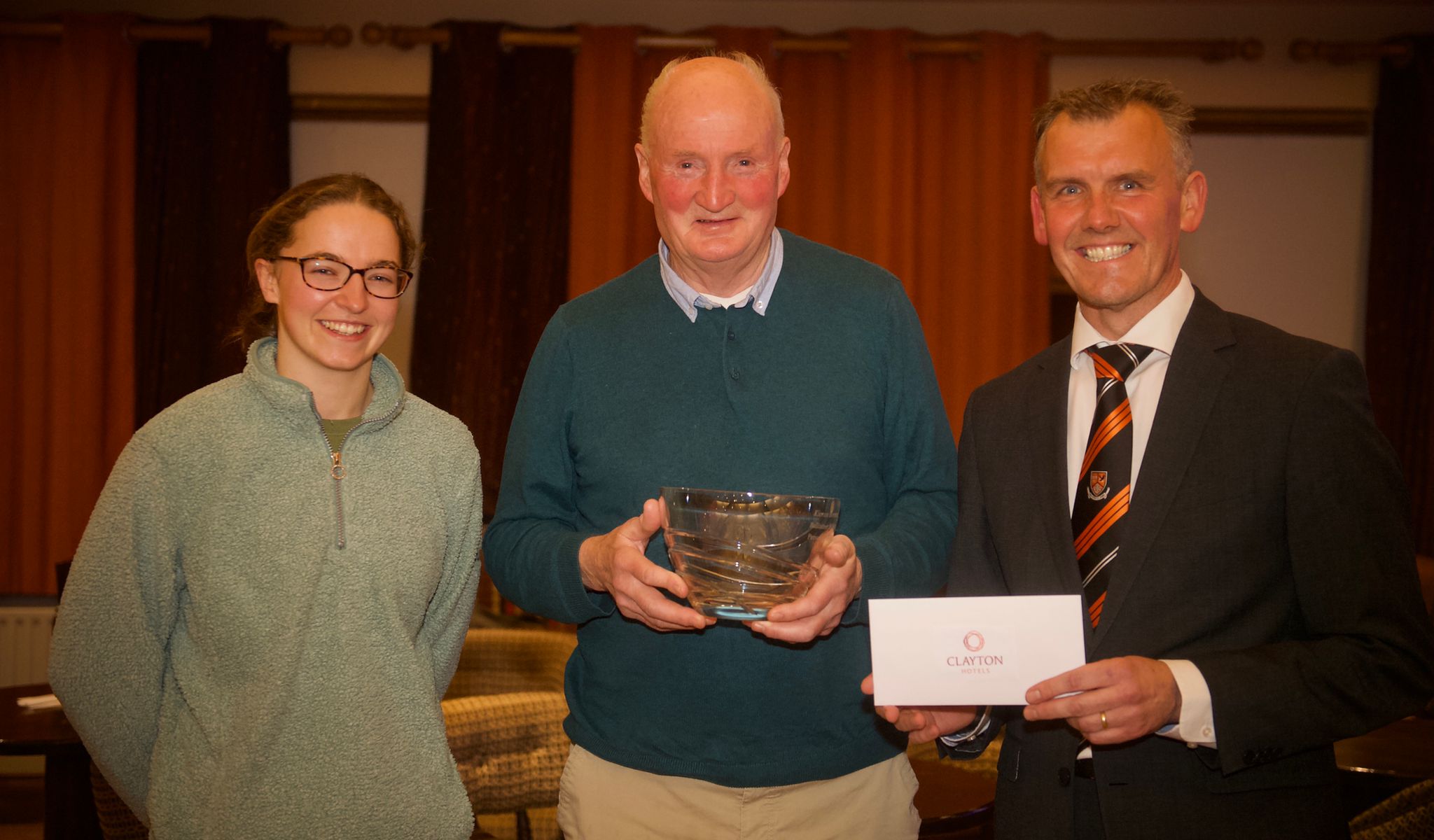 Earlier in the year, in July, we had introduced BSJ person of the month to recognise those who go above and beyond in our club. No one exemplifies this more than Kieran.
At our 2020 AGM, on Friday 3rd December 2020, our Club Chairperson, Darren Chambers together with Orlagh Nolan, Ladies Football All Star 2021, presented Kieran with the inaugural Ballinteer St Johns Person of the year on behalf of the club.
Thank you to Clayton Hotel Group for kindly sponsoring Ballinteer St Johns Club Person of the Year 2020.
Congratulations Kieran.