We thank Kieran for his many years of unstinting service to Ballinteer St Johns. In particular, we thank him for making our Clubhouse a place of welcome, friendship and fun over the past 20 years. We wish him well in his retirement.
Below is a look back on Kieran's professional & sporting career.
Kieran Brennan
Professional Career
Retired Garda/Detective Garda in 2001 (36 yrs)
Scott Medal award for 'exceptional bravery and heroism' in 1982.
Sports Career
Played Senior Football with St Joseph's, Laois – won 5 County titles in 1998.
Played Senior Football for Laois for 14 years (1966 – 1978).
Laois Senior Football Manager – Led Laois to National Football League, Div 1 title, in 1986.
Inducted into the Laois GAA Hall of Fame in 2022.
Ballinteer St Johns
Joined Ballinteer St Johns in 1988
One of 3 Club Trustees
Ballinteer St Johns Adult Football Team Manager – led Club to Senior Football in 1998.
One of the first club members to commit to the Clubhouse Members Scheme in 2001.
Central figure in all Club fundraising – Club Lotto, Race Days, Nights at the Dogs, Events, etc
Volunteered to take on the role of Clubhouse Caretaker/Facilities Manager in 2003 on retirement from the Gardaí.
Constant presence in ensuring Clubhouse welcome and smooth operation for the past 20 years.
In the absence of Clubhouse Manager, takes bookings, deliveries, day to day management, etc.
Recruited, trained and directed Tús workers and member volunteers at no cost to BSJ.
Assumed responsibility for Clubhouse Security including 24/7 emergency call-out/keyholder.
Responsible for negotiating and maintaining Cosgrave Group club sponsorship over the years.
Responsible for securing and managing other Clubhouse income streams – clothes bank, drop box, AIG, Gardaí base for Marlay Concerts, etc.
Ballinteer St Johns Person of the Year 2021 – Citation: Kieran Brennan, our clubhouse caretaker, is central to Ballinteer St Johns for so many years. In addition to his caretaker role, Kieran's work on the clothes banks has contributed a steady income all year.  Kieran works with a great team in the clubhouse – in particular with Mark – but all of the team will agree he is the man it all centres on. In particular, during those darkest of days in lockdowns the ever constant was Kieran in keeping an eye on the club premises.
A look back at a few photos over years:
Playing Days:
All Star Nomination,
The Four Brennan Brother Playing for St Joseph's (Kieran Back Right) &
Playing for Leinster – 'In Star studded company on the Leinster Railway Cup Team'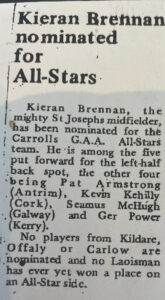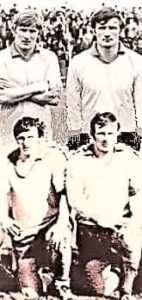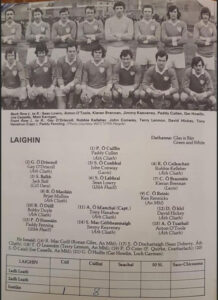 That winning feeling!  Ballinteer St Johns win the u21A Championship 2023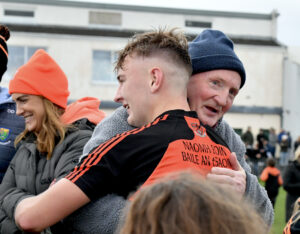 Photo Paul Lundy
Umpire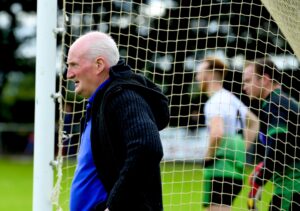 Photo Paul Lundy
At the Clubhouse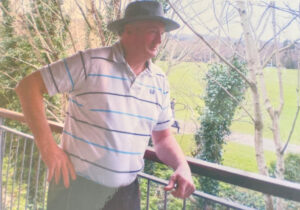 Lifting the 1998 Intermediate Championship Cup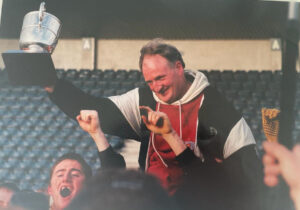 Winter Training!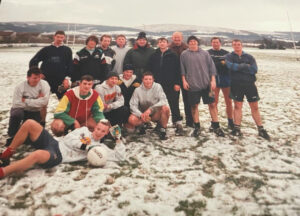 Ballinteer St Johns 40 Trees for 40 Years Event 2022
Photo Paul Lundy
Add your memories and good wishes for Kieran for inclusion in a Retirement Book of appreciation!
By trishmcgrath23
Tue 11th Jul